Description
OVERVIEW
The Verus Engineering BRZ Air Dam is a simple to bolt-on addition that improves front splitter performance and makes any front splitter a more complete system. Ensuring high-pressure air cannot make its way between the front splitter and the bumper, increases the pressure differential on the splitter, improving performance. By improving the airflow around the front bumper, other items, like our front splitter endplates and dive planes, also see an improvement in performance.
The air dam is a great addition for BRZ owners looking to improve the performance of their front splitter and would like a more complete front splitter system. The kit is great for those who track their car or enjoy spirited driving.
WHAT IS INCLUDED
(2) Air Dam (Left-Hand / Right-Hand)

Hardware Kit, Includes All Hardware for a Seamless Install
FEATURES
Increase Front Splitter Performance
Simple, Bolt-On Design
Follows OE Bumper Countour
SPECIFICATIONS
CNC Laser Cut
5052 Aluminum Construction
Powdercoated Black for Durability
Stainless Hardware Throughout
Made in the U.S.A.
SCIENCE
By installing the air dam on your BRZ, air cannot force its way between the bumper and the splitter. This ensures the maximum pressure differential between the top and bottom of the splitter is achieved at speed, increasing downforce generated. The air dam also helps bring the splitter horizontal with the road surface, further improving the performance of the front splitter. The air dam also improves airflow around the front bumper which could benefit other products aerodynamically, like our splitter endplates and dive planes. All around, the air dam is a great addition to any front splitter on the BRZ chassis
Click here to read more about Verus Engineering Shipping and Warranty

Please contact first to see if we can assist with any issue you have encountered.
SHIPPING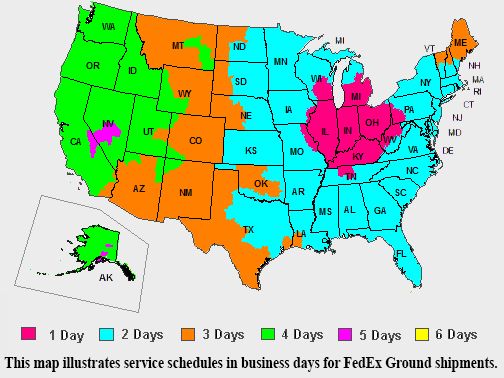 Verus Engineering ships via FedEx and USPS, both domestically and internationally. Estimated delivery times for domestic FedEx shipments are explained in above image.
TRACKING
Verus Engineering sends an email with tracking number for every order placed with a valid email address. Tracking is sent *to the email used during checkout* directly via the carriers. Please check your spam folders and/or your email specifically used during checkout.
ADDRESS CHANGE POLICY
If an address needs to be changed or updated, there will be a minimum charge of $10. This takes Verus time and resources to make the appropriate changes. We cannot guarentee that the address change will take place correctly but will do our best to facilitate it.
WARRANTY
Due to the nature of our business and the use of our parts, all of our products have a 1-year limited manufacturer defects warranty. If you have any questions regarding a warranty issue please do not hesitate to give us a call or shoot us a quick email.
TERMS AND CONDITIONS
All parts manufactured and sold under the Verus Engineering name are designed and manufactured with the intent to increase vehicle off-road performance and are not intended for use on public streets. Due to the nature of racing, all variances in conditions and use cannot be foreseen and therefore the safety of any person associated with use of our products is out of our control and we cannot be held liable for said event or any product failures due to unforeseen events or improper use or abuse when using products manufactured or sold by Verus Engineering.

Modification of any vehicle by installing parts manufactured by Verus Engineering could alter the vehicle's on-road performance in the event of a crash, resulting in bodily harm or property damage. In purchasing any item from Verus Engineering, the purchaser hereby assumes full responsibility for any property damage or personal injury that may occur while using products manufactured and sold by Verus Engineering. Verus Engineering will not take responsibility for personal injury or property damage arising from usage or failure of parts manufactured and/or sold by Verus Engineering.

Do not purchase or install any part manufactured or sold by Verus Engineering if you do not agree with the above terms, and that you do not feel competent in installing safely and correctly. Improper installation or manufacturing procedures of DIY components can lead to personal injury or death, or property damage; a qualified professional should install all products, only skilled individuals should complete all DIY parts. Verus Engineering reserves the right to change pricing, material specifications, or any other specifications associated with their products without prior notification.